Ok i did all this from a clean install of my dmx. It was not on my computer at all before i started.
so what i did was download the software from the link on the product page. here is a direct link to the software:
http://www.americandj.com/pdff.../mydmx-march2009.zip
Then I downloaded the 64 bit drivers. found here:
http://www.americandj.com/pdffiles/siudi_driver64.zip
Now before you launch the set up go into your c drive then go into your program files(X86) and create a folder named MyDMX. now launch your install and let it install my dmx software. Once it is done go to your c drive and program (X86) folder and look there for your my dmx folder and open it so you can see the contents. once you have it open take your my dmx 64 bit driver file you installed. (Second link i posted above) and open that folder and copy all those files into my dmx folder. It should prompt you about do you wish to install this driver. hit continue just like i am sure you did on the installation of my dmx. now once those files are there you will notice that if you try to run my dmx it does not do much of anything the software loads but you cannot do anything. Here's where it gets kinda tricky. Download the file Chris has up for us:
http://www.studio42.com/mydmx/myDMX64bit.zip
Now with that file that you downloaded from Chris's servers open it and then open your my dmx folder. like so:
And move those files in the .zip folder to the my dmx folder as showin in the pic.
And once you are done your folder should look like this.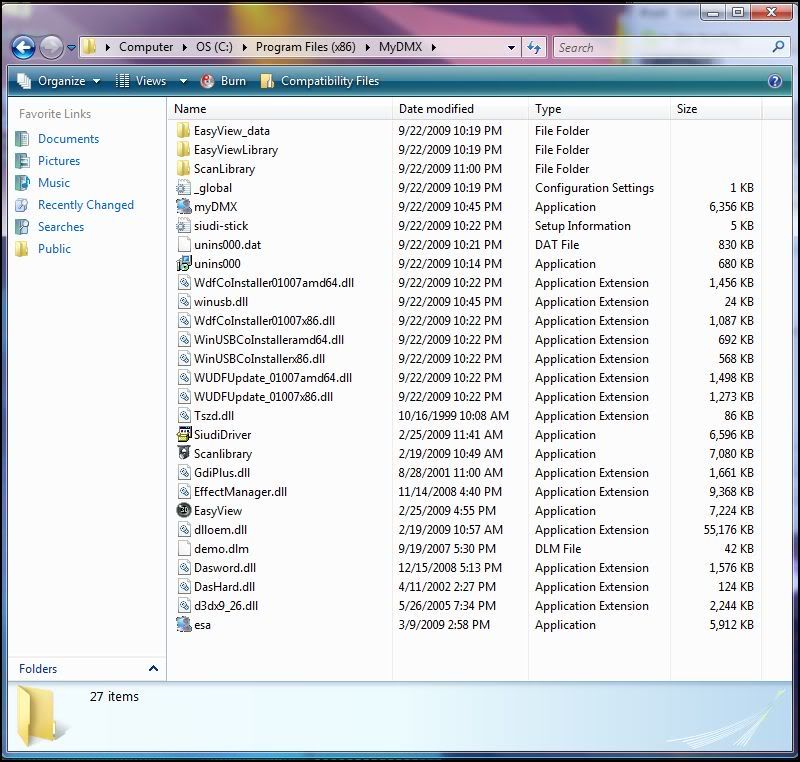 Now if you see that icon that says my dmx it is an application. shown here.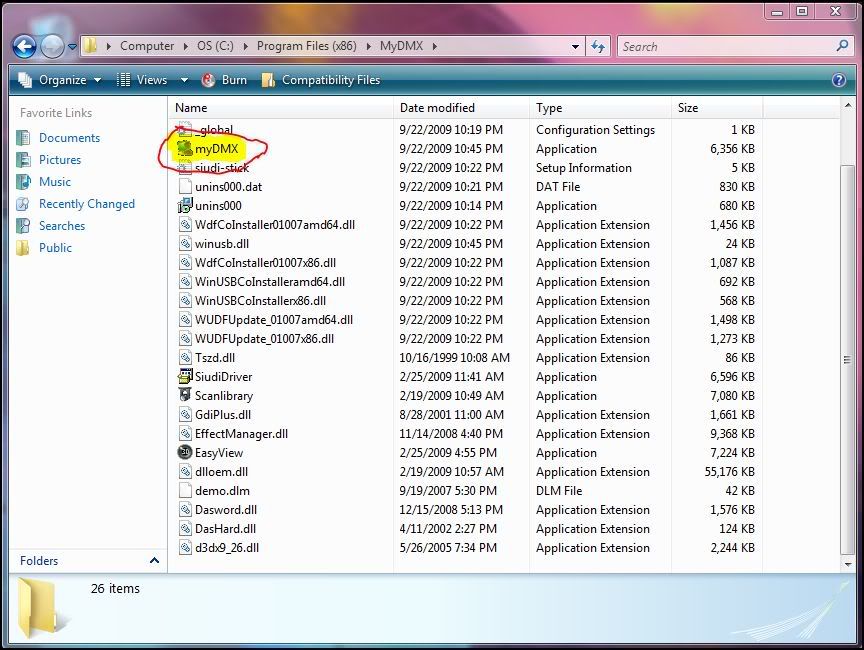 USE that icon as your desktop shortcut to launch the program. and you can delete the old ESa app icon that you USED to launch my dmx. shown here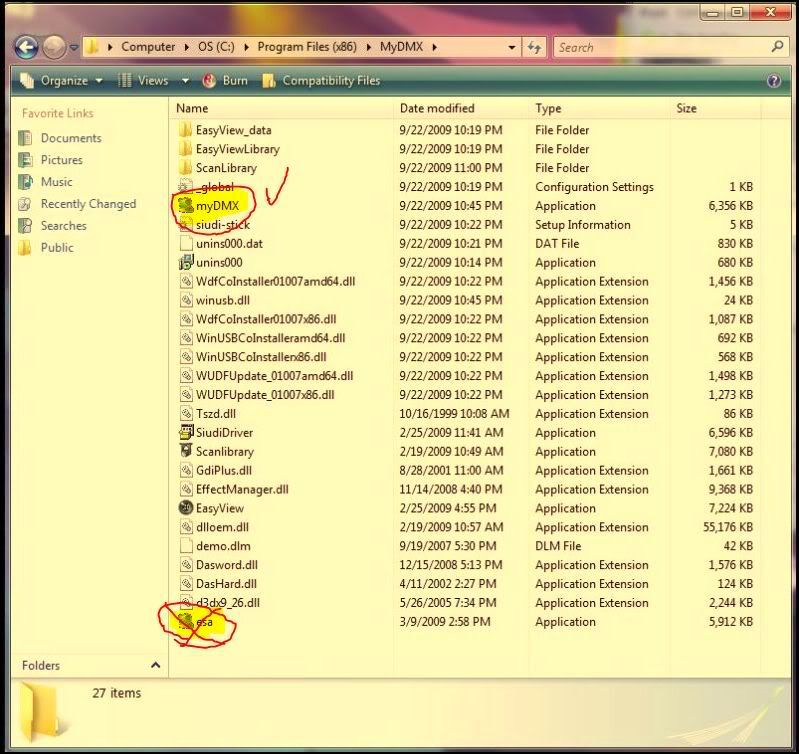 After that close all the windows. It may help to restart your computer but thats up to you. Now you SHOULD Get my dmx to detect the interface and start adding profiles and getting DMX Output. It should not strobe like it has with some people. Any questions please do not hesitate to ask.
Sincerely,
P.S why that last Screen shot looks yellow i have no idea. haha