Chris this is simple. i use this all the time. on the EFX Gen under pan/tilt effects. let me post a few pics for ya. in the first pic you'll see a orange cross with arrow points on each end of the cross. that is what your gonna want to hit to adjust the size of your circle.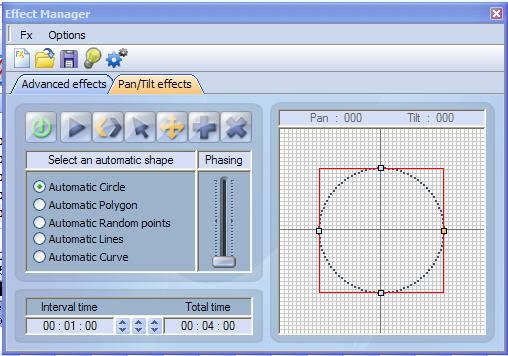 on this next pic you'll see i made the circle smaller and in a different area. you can use this to target certain areas. NOTE: this moves the values to BOTH moving heads.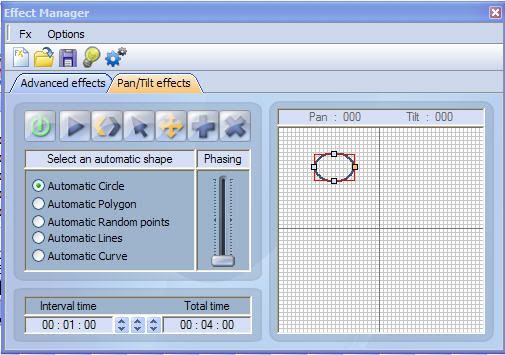 to get the heads moving at separate times like one on one side of the wall and the other on the opposite side if u see the phase slider drag that to 50% and it should work. Check it out. if you have any questions let me know. you also have my email hit me up if u need too.
Sincerely,